Employee Monitoring Made Simple
Record, Review, Alert and Block User Activity
Easy-to-Use and Install. Start Today.
---
Monitor All Devices from One Interface Get the control and oversight that's right for you.
Which use case best describes your goals?
---
Employee Productivity Monitoring
---
InterGuard Employee Monitoring software lets you record and track all your employee's productivity – so you'll know if they are working hard or hardly working.
Monitor Computer Activity
Watch as work unfolds in real time with desktop screenshots & video playback.
Measure Productivity & Idle Time
Get reports and alerts about how employees use their time, app and website usage.
Manage Remote Workers
Monitor remote workers to ensure they stay on task. Trust, but verify.
Protect against Insider Threats
---
Knowing who is accessing sensitive files or participating in risky activities, is good but it's not enough. Preemptively block unwanted behaviors, and react in real-time to alerts.
Data Loss Prevention
Restrict access to high-risk programs, websites, USB storage, and email attachments.
Risky Keyword & UAM Alerts
Get alerted to suspicious activities whether triggered by keywords, policy violation attempt or anomalous behaviors.
Remote Incident Response
Retrieve sensitive files, delete stolen assets or lock devices down completely.
---
Investigations & Compliance Audits
---
Whether proving regulatory compliance, conducting HR investigations or tracking down a suspected internal data breach, InterGuard presents user activity data in a clear, easy-to-understand format.
Internal Investigations
Get the proof you need to respond to complaints of discrimination, wrongful termination, and sexual harassment quickly.
Satisfy the Auditor
If you need to comply with regulations (e.g. HIPAA, PCI, CIPA), InterGuard collects the raw data you need, then lets you create detailed, meaningful reports.
Session Recordings and Screenshots
Get the context you need by viewing the screenshots of suspicious activities carried out on the employee's desktop
Web Filtering & Website Blocking
---
Make sure your employees maintain a safe and proper balance between work-related online activities and time-wasting web surfing.
Advanced Reporting & Blocking
Get detailed web and search activity. Advanced website blocking functionality includes blocking by whitelist, blacklist and category.
Control from the Cloud
No appliance needed. InterGuard Web Filtering Software is an agent-based solution that gives you cloud-based control over your employee's endpoint – even when they work from home.
User & Group Based Policies
Create tailored role-based web access policies to ensure each employee has access to the sites they need to accomplish their tasks
With an improved user interface and a gamut of employee productivity monitoring features, InterGuard converts data into useful insights and has a host of proactive alerts for larger businesses, especially those now focused on managing a remote workforce.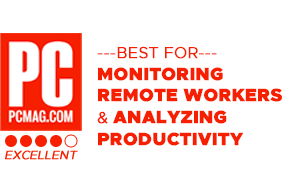 The Best Employee Monitoring Software Makes Insight Easy
---
Data Loss Prevention
Granular control over which users and applications may access confidential data and files, where they can send it and by which channels it can be sent. InterGuard scans data in motion and data at rest to detect DLP policy violations, then alerts and/or blocks DLP violations automatically.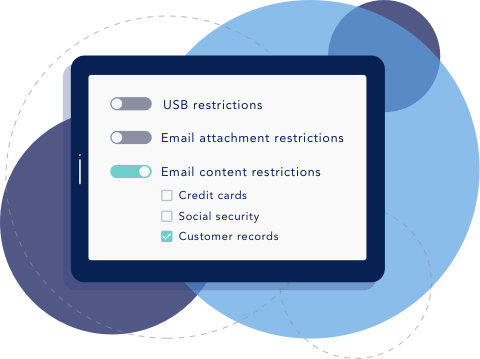 ---
Web Filtering
Secure your network and enhance employee productivity with enhanced internet content filtering. Our unique agent-based endpoint solution allows you to record and filter web activity, on or off network. Block porn, gambling, videos, social networks, shopping sites and other inappropriate content or applications.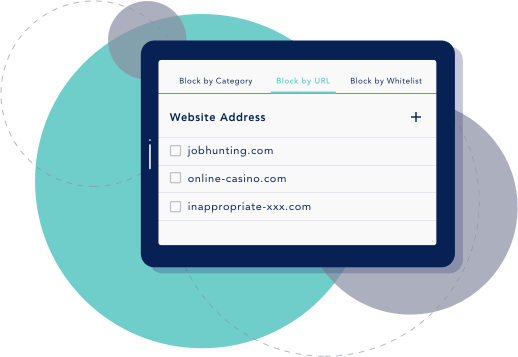 ---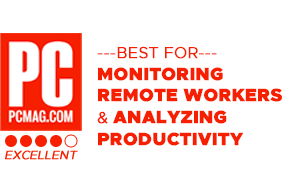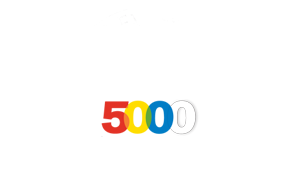 Monitor Multiple Employees in a Single Dashboard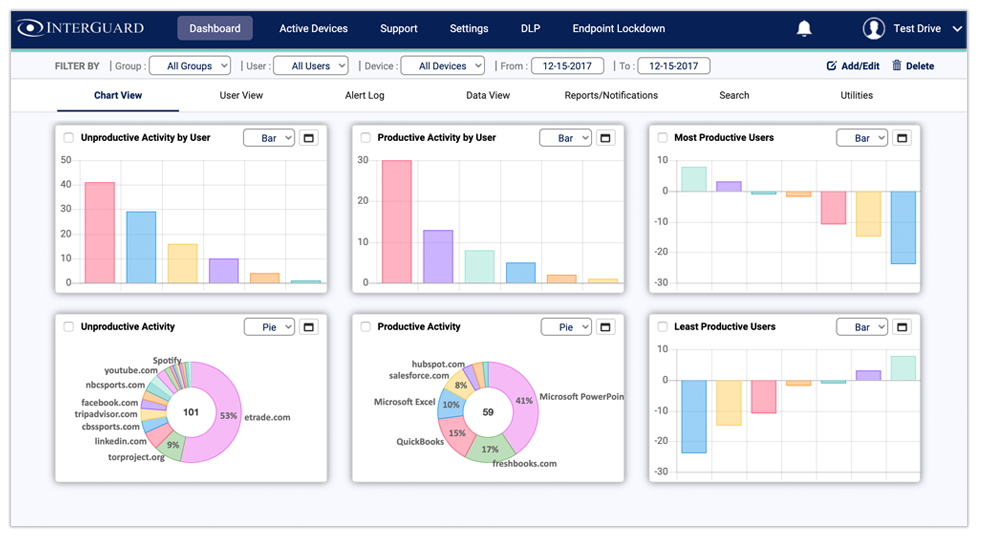 User and Entity Behavior Analytics
Create a benchmark of acceptable activity and get notified when any user exceeds or does not reach your selected benchmark.
---
---
Endpoint Lockdown
Interact with and take control of a user's PC/laptop in a potential breach situation. Remotely delete or retrieve files, or lockdown the endpoint if necessary.
---
Employee Monitoring FAQ's
Employee Monitoring Software that Gives You More
InterGuard is the easiest and fastest way for you to monitor, control and respond to what employees do on their computers and phones
---
---
Learn More About Employee Monitoring