Employee Monitoring Software
Remote Monitoring of Employee Computer Activity
Easy to Use and Install. Start Free Today.
---
Monitor All Devices from One Interface Employee Monitoring Software
InterGuard's employee monitoring software lets you track all employees activity from any endpoint - even when they work from home. Monitoring employee computer activity helps you proactively identify which employees are being productive and how much time is spent idle or on non-work related tasks. Set up "suspicious behavior alerts" and get a remote view of the employee's desktop.
---
Coronavirus (covid-19) & Remote Employee Monitoring
Even before the outbreak of Coronavirus (covid-19) made working-from-home the new normal for the global workforce, many business were already shifting to a "flexible workplace" by allowing teleworking, remote work and work-from-home arrangements. While allowing remote employees to work from home has many benefits, teleworking does come with a new set of challenges that did not exist when employees worked exclusively from the office. To overcome these challenges, businesses have chosen InterGuard as the best employee monitoring software for
monitoring remote workers
. InterGuard Employee Monitoring includes:
Remote Employee Time Tracking: Track when work-from-home employees start and end their days. Monitor remote employee work hours and make sure they are working their full shift.
Remote Employee Productivity Tracking: When remote workers know they are being monitored with an employee monitoring software, they are less likely to give in to distractions or make excuses for missed deadlines and sloppy work.
Data Theft & Fraud Detection: If remote employee need to access sensitive data from outside the perimeters of your secure network, use InterGuard employee monitoring software to set up alerts to warn you if sensitive data is being sent by email, uploaded to cloud storage or copied to an external USB storage.
---
Track and Improve Employee Productivity
Employee monitoring software with
productivity and time tracking features
will quickly identify your team's superstars, time-thieving slackers and in-betweeners. You'll have more time plan business growth by automating the time-consuming job of manual employee productivity tracking. InterGuard gives you quantifiable metrics on time spent on websites and apps that you consider productive or non-productive. Take it a step further by blocking websites or apps that are against employee web usage policy.
Prevent Employee Data Theft & Security Leaks
31% take of outgoing employees ADMIT to taking client lists with them to competitors. Make sure your employees aren't abusing your trust with employee monitoring software. Employees who
know their computers are being monitored
are far less likely to attempt to email, print, upload or share your company secrets with others. Get notified if an employee is sending or sharing your sensitive information by outlook, webmail, USB or cloud-hosting file sharing sites and stop data ex-filtration before it happens.
---
Conduct Employee Investigations
InterGuard employee monitoring software can be silently and remotely installed, so you can
conduct covert investigations
and bullet-proof evidence gathering without alarming the suspected wrongdoer. Every HR investigation is unique, and InterGuard is the easiest way to get full visibility into any use case. Fight potential financial fraud, employee misconduct, and wrongful termination suits.
Satisfy the Auditor with Activity Logging
Regulatory bodies around the world require companies and organizations to comply with certain regulations for data security and privacy. Make sure employees are adhering to
these guidelines
with InterGuard's employee monitoring software. InterGuard lets you quickly produce detailed audit logs to satisfy auditors from CIPA, PCI, HIPAA, FINRA, FERPA and more.
With an improved user interface and a gamut of employee productivity monitoring features, InterGuard converts data into useful insights and has a host of proactive alerts for larger businesses, especially those now focused on managing a remote workforce.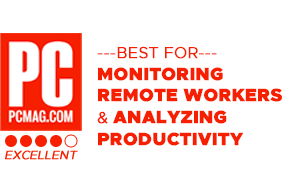 Employee Monitoring Software: Recorded Activity Types
You don't have to be an IT pro to set up and start monitoring employee activity with InterGuard's employee monitoring software. Just install the software on the PC or Mac desktop or laptop that you want to monitor and InterGuard starts track exactly what your employees are doing on their computers. You can easily search data to view logs and desktop screenshots of employee activity, including the following recorded data types:
---
Program Use

Geolocation

Print Tracking
The Best Employee Monitoring Software Makes Insight Easy
Move from reactive to proactive with your 6 view dashboard
Your Dashboard comes with 6 different views so you can quickly scan through and easily detect trends or issues. We collect lots of data and through our intelligence engine, turn data into information you can use. This way you won't have to constantly hunt and peck through the data to get useful information.
---
Tab 1: Chart View
Quickly Spot Your Best and Worst Employees
Choose from over 60 pre-set charts to quickly detect trends or issues and if needed drill into the chart for a deeper dive. By default, we've pre-selected Productivity charts but you can choose from the ones most interesting to you.
Tab 2: User View
The Easy Way to See How Each Team Member is Doing
The User View lets you quickly scroll through your team members – easily identifying outliers such as most active, least active and highest risk. Drill into any team member for a deeper dive, including screenshots.
Tab 3: Alert Log
Easily Track and Respond to Issues
Alerts are generated by rules you create. Drill in to see more details, including screenshots. Close alerts or keep them open by changing the flag's color - and attach a note to the alert for future audits.
Tab 5: Reports & Notifications
Wizards Make it Easy
It's easy to create any report or notification you need with a step-by-step wizard. Automatically send reports and notifications (daily, weekly or on-demand) to selected recipients by email , or download them right from this view.
Tab 6: Search View
Easily & Quickly Find Any Activity
Go to the Search View when you are looking for a specific activity – perhaps in the case of an investigation. This powerful keyword-based search will find a needle in your recorded data haystack.
What makes InterGuard Employee Monitoring Software Different?
No Network Required.
Works Even When Remote Employees Work From Home
InterGuard's employee monitoring software is deployed on the endpoint, which means that its always being monitored even if an employee works remotely from home, from the office or spends part of the time on the road.

InterGuard supports remote and/or silent deployment to the employee's computer with no user prompts if desired
Employee Monitoring FAQ's
What is employee monitoring software?
Employee monitoring software is often used by employers to monitor their employees' digital activity, usually on computer or phone. InterGuard is often used by employers to ensure employee productivity, protect sensitive company data, conduct employee investigations and maintain compliance with federal regulations.
Is it legal to monitor employee computers?
In the US, it is legal to monitor employee computers as long as they are company owned, or with written consent if they are owned by the employee. In a few states, employee consent is suggested unless the business purpose, such as an investigation, precludes notice. In the EU, there is recent case law that permits employee monitoring software to be installed on users computer with a proper business purpose. InterGuard recommends that all clients provide a written policy of appropriate usage that must be signed or digitally acknowledged by each employee.
What is meant by employee monitoring software?
Employee monitoring typically involves the use of surveillance software that is downloaded to the employee PC, Mac, virtual desktop or terminal server. With InterGuard, the software can either be downloaded remotely to all your devices over your network in coordination with your active directory or manually by going to each device and logging in to your online account.
What is employee monitoring software and how is it used in business?
Employee monitoring is the act of supervising employee PC or Mac activity on company owned devices from a centrally managed console or user interface. InterGuard is an employee monitoring software that offers both a cloud based and a self hosted User Interface for clients with stringent security or compliance requirements. The employee monitoring software records all PC activity and then sends this data securely to the central user interface, whether the PC is on or off network.
How can I monitor work from home employees?
InterGuard's employee monitoring software is installed directly on the employees desktop or laptop computer. The software begins monitoring activities immediately no matter where they work from (home, office, coffee shop, the beach...) and sends all the recorded data to your web-based account which you can check from where ever you work. Absolutely no network is required - so making it an ideal choice for a business with a mobile workforce.
An InterGuard Case Study
Law Firm Solves Work-From-Home Concerns with InterGuard
Employee Monitoring Software: Reporting Features
Get the most out of your employee monitoring software by creating
user activity reports
that give you a true visual representation of what your employees really do day-to-day, week-to-week and month-by-month. InterGuard comes loaded with more than 60 pre-set reports, as well as an easy report generator wizard that lets you create and schedule granular custom reports. You can choose to have your reports sent automatically to your email - making it easy track what employees are doing without even needing to log into the InterGuard employee management console. InterGuard is focused on making employee monitoring easy on you, so you never have to spend your time digging through logs to find out if employees are working hard (or hardly working).
---
Employee Activity Reports
Receive ad-hoc or scheduled employee monitoring reports detailing employee activities, including heat maps.. Find out which employees spend the most time writing emails or which workers devote the most time to surfing the web. Employee monitoring software gives you the clarity you need to manage a
productive workforce
.
Employee Productivity Reports
Get detailed reports to find out how much employee time is spent on
productive vs non-productive activities
using business computers. Understand why your most successful employees are so efficient, and why your less successful ones are lagging behind. With InterGuard, it's easy to see who are your most active employees, and whose computer goes idle for more than the average amount of time per team.
User Behavior Analytics (UBA) Reports
Deviation from normal employee behavior may indicate a disturbance in the workforce. Employee monitoring software tracks anomalous behavior for on and off-site employees and then
reports on those abnormal behaviors
, giving you the contextual information so you can decide if the unusual activity is legitimate.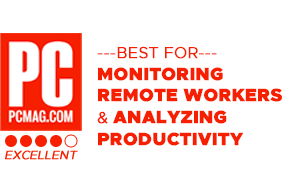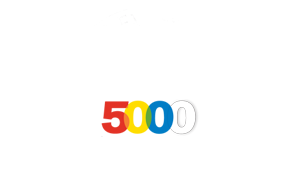 Employee Monitoring Software: Alert Features
Get automatic email alerts on suspicious and restricted employee activities in real-time so you can react quickly and prevent employee malfeasance, insider data theft and other restricted employee behaviors. InterGuard's Smart Alert System not only sends you alerts, but it also makes it easy to act on the alerts, keep track of what actions have been done, and change the status of an alert with our color-code flag system.
---
Alert Flagging System
InterGuard's employee monitoring software utilizes a user-friendly interface. Quickly assess the status of an alert by its color and make log your notes so you'll have a record of how the incident was handled.
Data Theft Detection
InterGuard employee monitoring helps prevent insider data breaches. Get notified if an employee is sending or sharing your sensitive information by outlook, webmail, USB or cloud-hosting file sharing sites.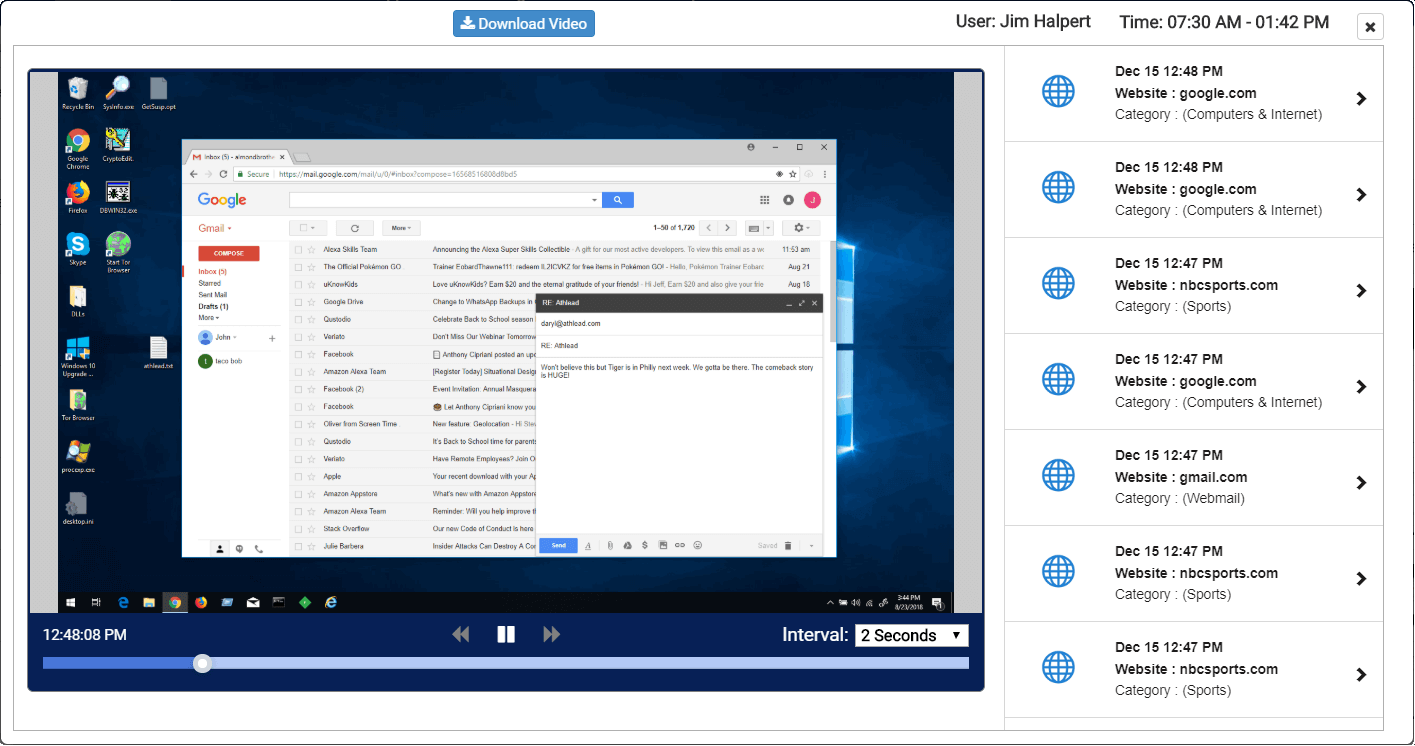 Anomalous Behavior Alerts
From both a security and a productivity standpoint, you need to be alerted when an employee's behavior falls outside their normal behavior patterns. InterGuard detects unusual activity by sniffing out anomalies in employee activities.