When it comes to cybersecurity risks, the threat is coming from the inside. While outside attackers do exist, they are often less of a risk than the people that you hire to work inside of the company. Some insider attacks on your network and data are intentional, caused by angry and disgruntled employees or deliberate spies. Others are accidental. Employees may simply make careless mistakes that compromise security, or they may be targeted by outside forces and tricked into revealing sensitive information. No matter what the reason, it's important to take steps to limit your risk of insider threats. Take a look at how employee monitoring software can help you protect your business in three key employee scenarios.
Scenario #1: Contract Employees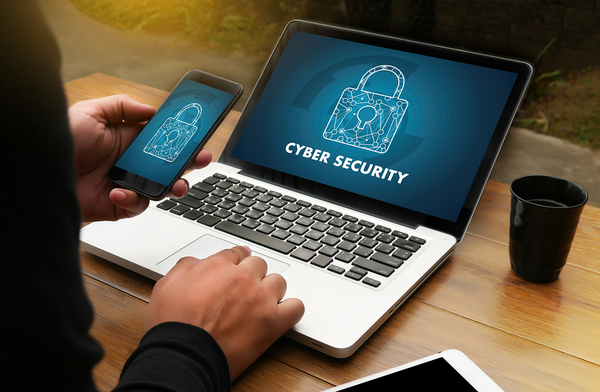 Assigning contractors to monitored workstations with limited credentials can help protect your network.
It can be useful to hire temporary, contract employees when you're in an especially busy season or when you have a need for limited but important services that your full-time employees aren't capable of providing. The problem with using contract employees is that you're granting access to someone who isn't familiar with your system, and therefore might be prone to mistakes. They also don't have a reason to feel loyalty to your company the way that a traditional employee might.
The key to protecting yourself when it comes to using contract employees is to grant limited access. Make sure that the workstations being used by contract employees are equipped with employee monitoring software so that it's easy to check on their actions. Contract employees should be granted temporary credentials that will expire when their contract is finished, and those credentials should give them access only to the areas of your network that they strictly need to access. For example, if you hire contract employees to work on the production side of your business, there's no reason that their credentials should allow them access to payroll or sensitive client data.
Scenario #2: Disgruntled Employees
Prevent disgruntled employees from performing actions that could hurt your company.
When you hire a contract employee, it's easy to set appropriate limitations because you know that you're hiring a temporary employee with a limited role in the company. Protecting yourself against disgruntled employees can be more difficult because you won't necessarily know who is unhappy with their job – and not all unhappy employees feel compelled to strike back maliciously at their employers, either. But some do.
That's where many of the protections provided by employee monitoring software come into play. You may not be able to look at your employees and know which ones might choose to strike back against you or your company for something, but employee monitoring software can detect unusual behaviors and alert you to them. If an employee suddenly begins downloading unusual files, visiting insecure sites, or attempting to access areas of the network that they shouldn't have access to from their workstation, you can be alerted immediately.
Scenario #3: Departing Employees
A third scenario where you need to be especially concerned about security occurs when an employee is leaving your company. When an employee leaves, you need to be sure that they aren't bringing any proprietary information with them, and that they can't access your company's information from their new position at a new company. This can be especially important if a departing employee is leaving to take a job with a competitor, or with a company in the same industry.
Features included in employee monitoring software can help. You may want to limit your departing employee's access during their last days with your company by changing the permissions attached to their credentials. You'll also want to make sure that as of their departure date, your former employee's credentials are no longer valid.
Protecting your business from insider threats is an important part of keeping your business secure. To find out more about how employee monitoring software can help, start your free 7-day trial.