Every business needs to worry about cyber-security. You need to protect your company's and your clients' sensitive information, your business's proprietary information, and more. You probably have some measures in place to protect your information, like anti-malware software and password requirements. But are your protecting your sensitive information against social engineering? Social engineering can be a lot harder to control for. Take a look at what you need to know about this threat and how employee monitoring software can help.
What Is Social Engineering?
Social engineering allows hackers to get information the old-fashioned way – by simply asking for it. 
Social engineering a method of using information that's willingly offered up in order to get the sensitive data that information thieves are looking for. You wouldn't think that your employees would purposely reveal sensitive information in some cases, but they may be doing it unwittingly. 
In a particularly stunning example of social engineering, a hacker posed as a new Department of Justice employee, called the department's helpdesk, and claimed to be having trouble accessing the employee web portal. The helpdesk worker gave their token code for the web portal over the phone, allowing the hacker to get in and access thousands of FBI records. In other instances, hackers have used information they found on employee social media pages to convince them to click on bad links or download documents containing malware.
Why Does This Happen?
Social engineering is a way of playing on predictable social norms. Most people don't want to compromise their employer's security, but they do want to help out their coworkers and make things easier for them. Giving a presumed coworker a password or a token code instead of insisting they follow procedure can seem like a way of helping out a peer, not a potential security risk. An employee who feels passionately about a cause and posts about it on social media isn't trying to compromise the company's security when they click a link in an email that looks like it's related to that cause but is really malware. They're trying to support a cause they care about. 
Taking proper security measures adds to an employee's workload. When an employee ignores them because someone else is asking them for a favor, they aren't ignoring them because they want to compromise your security, but because they think they're saving themselves or someone else some additional work. Unfortunately, this means that it can be easy for hackers and information thieves to take advantage of well-meaning workers. 
How Can You Prevent Social Engineering?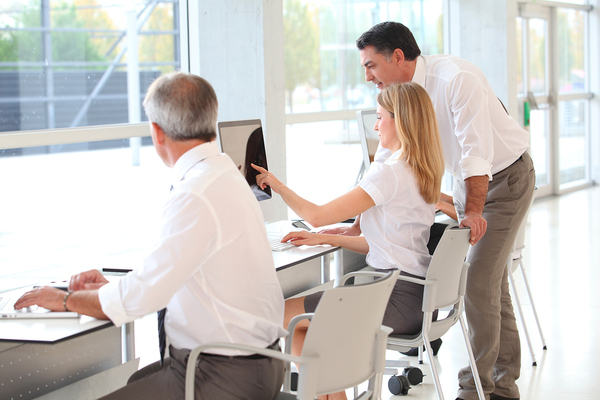 Well-trained and well-informed employees, in combination with monitoring software, can prevent your company from being victimized.
There are several measures that you can take that are important for preventing theft by social engineering. You should have detailed and clear security measures in place and make sure your employees understand them. You should also make sure your workers understand why those security measures are in place. Awareness of social engineering can help prevent it. Workers need to know that cybersecurity measures are not just pointless busywork – they're vital. 
Employee monitoring software can also help. With employee monitoring software, you can be on the alert for behaviors are irregular or that reduce security. Even informed and well-meaning employees may make mistakes or get complacent about security. Monitoring software can allow you to correct employee behavior and shore up any weak spots in your security before losses occur. 
To find out more about how employee monitoring software can work for your company, Take an online test drive.