Which device type would you like to monitor?
---
---
On the next page, you will be asked to choose the quantity.
If you have multiple computer device types, please contact sales by clicking here.
With an improved user interface and a gamut of employee productivity monitoring features, InterGuard converts data into useful insights and has a host of proactive alerts for larger businesses, especially those now focused on managing a remote workforce.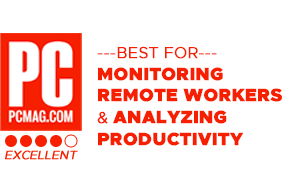 ---
Employee Computer Monitoring Software for PC and Macs
InterGuard employee computer monitoring software with real-time screenshots of user activity. Remotely view your employee's computer productivity, active and idle time. Monitor all computer activity -- internet monitoring, applications and programs tracking, email monitoring, IM/Chat monitoring, file activity tracking and much more.
---